Meet the Scholars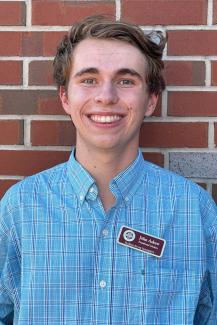 John Askew he/him
Hometown: Draper, UT
Major: Psychology
Minor:
Career Goals: Becoming a therapist/counselor who specializes in helping people in or around unhealthy group dynamics.
UROP Project:
Research_interests: Social Psychology, Sociology, Anthropology, Philosophy, History
Community Involvement: Support Group organizer, HS Philosophy Club Head, Peer Court member
Last Book: The Righteous Mind by Jonathan Haidt
Favorite Meal: Seafood is great but I love most food :)
---
Emma Barrett she/her
Hometown: Tampa, FL
Major: Political Science
Minor:
Career Goals: Environmental Law or teaching at a University level
UROP Project:
Research_interests: Climate advocacy, Human Rights, International Relations
Community Involvement: UROP, volunteering at Moffitt Cancer Center, Honors Legal Scholars Program, Marching Chiefs
Last Book: The Seven Husbands of Evelyn Hugo by Taylor Jenkins Reid
Favorite Meal: Dairy Queen Blizzards
---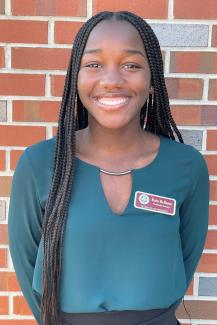 Rain Bellamy she/her
Hometown: Orlando, FL
Major: Sports Management
Minor:
Career Goals: Sports Agent/Entertainment Law
UROP Project:
Research_interests: Language & Infrastructure
Community Involvement: Women & Children Shelter, Second Harvest Food Bank
Last Book: Gone Girl by Gillian Flynn
Favorite Meal: Biscuits & Gravy
---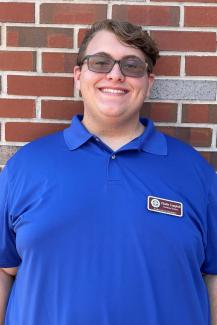 Charles Campbell he/him
Hometown: Winter Garden, FL
Major: Geography
Minor:
Career Goals: Urban Planner, NGO work, etc
UROP Project:
Research_interests: Spatial design with a focus on environmental, economic, and social longevity
Community Involvement: Leadership Initiatives, high school marching band
Last Book: From Here to Eternity by Caitlin Doughty
Favorite Meal: Anything South Asian
---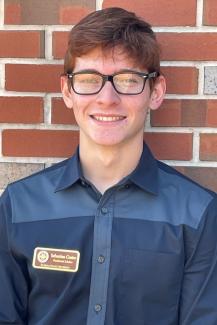 Sebastian Castro he/him
Hometown: Tampa, FL
Major: Pre-Chemical Engineering
Minor:
Career Goals: Develop efficient and clean energy alternatives
UROP Project:
Research_interests: Energy, Biofuels, Physics
Community Involvement: Environmental Club, Kiwanis Key Club, Band
Last Book: Off The Clock by Laura Vanderkam
Favorite Meal: Salmon and Alfredo Pasta
---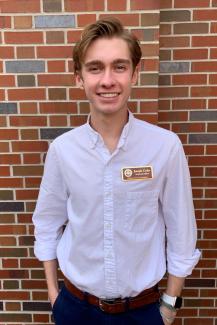 Joseph Cofer he/him
Hometown: Ormond Beach, FL
Major: Exploratory
Minor:
Career Goals: While I'm unsure of my aspirations, I strive to find a career in which I broaden my understanding of numerous cultures from around the world, likely from a humanitarian perspective.
UROP Project:
Research_interests: I'm interested in international affairs and economics with a research interest on how developed countries can influence the economies of developing nations, and what effects this can have on populations.
Community Involvement: I hope to volunteer with Amnesty International among other humanitarian organizations to further my understanding of the needs of peoples from a variety of cultures.
Last Book: "A Promised Land" by Barack Obama.
Favorite Meal: Cedar plank salmon.
---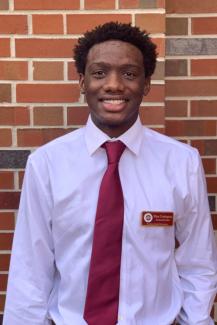 Rian Covington he/him
Hometown: Jacksonville, FL
Major: Biological Sciences
Minor:
Career Goals: Something in the medical field
UROP Project:
Research_interests: Cell/molecular biology. Cancer/disease research and access to healthcare for minorities
Community Involvement: Brooks rehabilitation center Internship
Last Book: Outliers by Malcom Gladwell
Favorite Meal: Seafood boil
---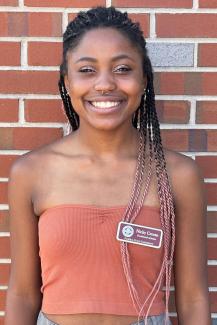 Nicole Croom she/they
Hometown: Atlanta, GA
Major: Retail Entrepreneurship
Minor:
Career Goals: Fashion design and/or linguistics
UROP Project:
Research_interests: Language (linguistics) and development of 3D objects
Community Involvement: Food packing and delivery for the sick and elderly, social/civic action campaigns, animal care, etc.
Last Book: The instruction guide for building a shelving unit in my dorm room
Favorite Meal: A breakfast of turkey bacon, roti, white peaches, and persimmons.
---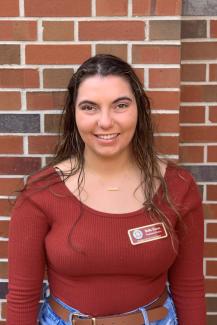 Isabella Eaton she/her
Hometown: Orlando, FL
Major: Biological Sciences
Minor:
Career Goals: Pediatric Doctor Without Borders
UROP Project:
Research_interests: Studying how immunodeficiency's are treated in third world countries
Community Involvement: Youth Ambassador for the Juvenile Diabetes Research Foundation
Last Book: The Great Gatsby by F. Scott Fitzgerald
Favorite Meal: Anytime of curry
---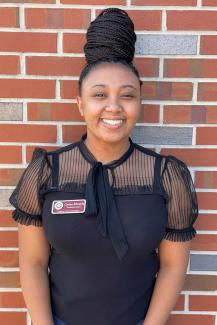 Carina Edwards
Hometown: Broward County, FL
Major: Biological Sciences
Minor:
Career Goals: Surgeon
UROP Project:
Research_interests: History and Health
Community Involvement: International Mission Trips and Feeding the Homeless
Last Book: Great Gatsby
Favorite Meal: Chipotle
---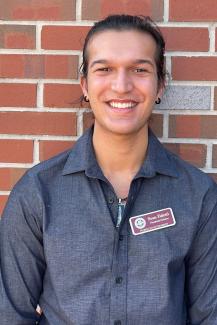 Sean Faletti he/him
Hometown: Orlando, FL
Major: Exploratory
Minor:
Career Goals: Something involving writing or music (journalism, screenwriting, songwriting)
UROP Project:
Research_interests: Literature/Writing; Music/Composition; Altruism/Social Behavior
Community Involvement: Local Music Engagement/Volunteering; Beta Club; National Honor Society
Last Book: Norwegian Wood by Haruki Murakami
Favorite Meal: Sushi, but more so when I'm not paying
---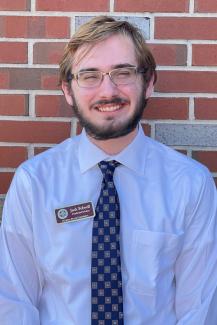 Jack Folwell he/him
Hometown: St. Augustine, FL
Major: Physics and Political Science
Minor:
Career Goals: Government Advisor for the Sciences
UROP Project:
Research_interests: The spread of scientific misinformation and how to respond to it
Community Involvement: Nothing on campus so far, theatre and some community clean-up projects in high school
Last Book: The Secret Diary of Hendrik Groen, 83 1/4 Years Old
Favorite Meal: Macaroni
---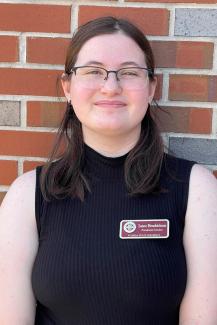 Lance Hendrickson they/them
Hometown: West Chester, PA
Major: Environmental Science
Minor:
Career Goals: Anything I can do to improve the world, whether that's working with the EPA or working with a company to reduce their impact on the environment
UROP Project:
Research_interests: Ornithology, preservation, sustainability, earth sciences, languages
Community Involvement: Work with the Ronald McDonald house and some informal stuff organized by my mom's company (IBX)
Last Book: Mo Dao Zu Shi (still reading!)
Favorite Meal: Potato latkes? I can't pick one, but I had some great sesame chicken last night
---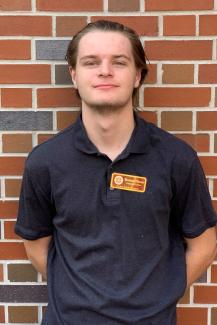 Brennan Hinson he/him
Hometown: Tampa, FL
Major: Civil Engineering
Minor:
Career Goals: I want to work as a civil engineer for Disney's Imagineering team
UROP Project:
Research_interests: anything engineering related, statistics
Community Involvement: member of the Tampa chapter of the Young Men's Service League, and an Eagle Scout in BSA
Last Book: The Handmaid's Tale
Favorite Meal: Steak and Shrimp
---
Hima Humeda she/her
Hometown: Pensacola, FL
Major: Biology
Minor:
Career Goals: Physician hopefully a surgical physician
UROP Project:
Research_interests: STEM cell research, gene expression, frontal lobe function
Community Involvement: Dance Marathon, Ronald McDonald House, Underpriveleged healthcare communities
Last Book: Midnight Library
Favorite Meal: Ramen Noodles
---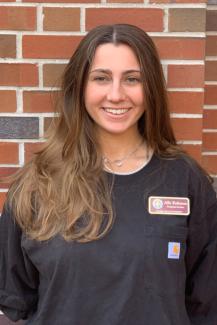 Ally Kukanza she/her
Hometown: Sarasota, FL
Major: Economics
Minor:
Career Goals: Lawyer (family, corporate)
UROP Project:
Research_interests: Mock Trial
Community Involvement: Teen Court, Tutoring, Soccer, Football, Kayak Tour Guide
Last Book: A Prayer for Owen Meany
Favorite Meal: Chicken Tikka Masala
---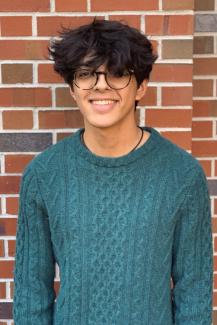 William Lleonart he/him
Hometown: Miami, FL
Major: Exploratory
Minor:
Career Goals: Not 100% sure, maybe pediatrician or something in business
UROP Project:
Research_interests: Psychology, Finance, Medicine
Community Involvement: In high school, I coached Special Olympics and was really involved in a non-profit called Hope For Kasaii
Last Book: The Metamorphosis
Favorite Meal: Churrasco
---
Carson Long he/him
Hometown: Orlando, FL
Major: Music
Minor:
Career Goals: Professional Chamber Music or Language Curriculum Development
UROP Project:
Research_interests: Language Endangerment, Language Education, Culture in Music
Community Involvement: I hope to do Language Fieldwork/Education/Revitalization in the future
Last Book: Edward Said's Orientalism
Favorite Meal: Fried Halloumi Sandwich
---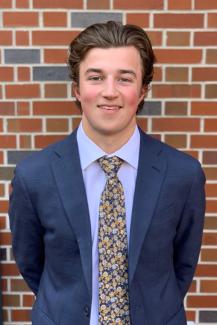 Cameron Mullin he/him
Hometown: Aurora, OH
Major: Cell/Molecular Neuroscience
Minor:
Career Goals: Something in the field of behavioral economics, market psychology, or finance
UROP Project:
Research_interests: Consumer habits in the economy/stock market
Community Involvement: Akron Children's Hospital, Project GIVE, Gliding Stars
Last Book: Atomic Habits
Favorite Meal: New York Strip Steak
---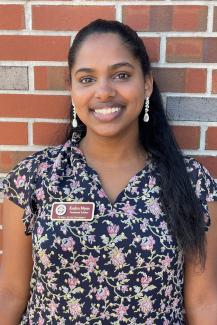 Kaylyn Myers she/her
Hometown: Plantation, FL
Major: Biochemistry
Minor:
Career Goals: Anesthesiology
UROP Project:
Research_interests: Biomedical Research, Chemistry
Community Involvement: Gold Award Girl Scout, National Honor Society
Last Book: Small Island by Andrea Levy
Favorite Meal: Caramelized Onion Macn' Cheese
---
Jack Nichols he/him
Hometown: Star, ID
Major: Math and Spanish
Minor:
Career Goals: Education Policy Lawyer or College Professor
UROP Project:
Research_interests: Rural education, academic policy, and statistical analysis
Community Involvement: Student Government, Various Leadership Positions
Last Book: Hamlet
Favorite Meal: Schmancy Pops, Waffles
---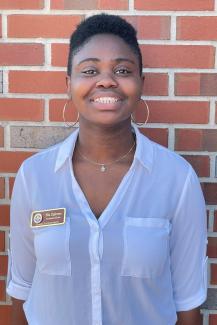 Nia Ogletree she/they
Hometown: Tallahassee, FL
Major: Environmental Science
Minor:
Career Goals: Environmental scientist, Environmental Consultant
UROP Project:
Research_interests: Water and Soil Quality, Natural Resources, Environmental & Human Relationships
Community Involvement: Climate Activism with GenCLEO, Youth Civic Engagement with Young Activists for Change
Last Book: This changes everything : capitalism vs. the climate
Favorite Meal: Thai Coconut Curry w Veggies
---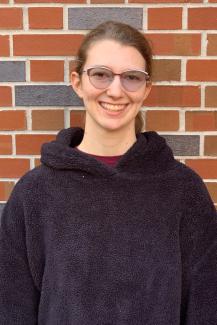 Nika Povelikin she/her
Hometown: New York City, New York
Major: Biological Sciences
Minor:
Career Goals: Herpetologist, evolutionary biologist, conservation biologist
UROP Project:
Research_interests: Herpetology, evolution, conservation, ecology, phylogenomics, natural history
Community Involvement: Environmental education at the Wildlife Conservation Society
Last Book: The Flamingo's Smile Reflections in Natural History by Stephen Jay Gould
Favorite Meal: Kale salad with brown rice, sweet potato, goat cheese, apple, and onion
---
Caitlyn Primous she/her
Hometown: Marietta, GA
Major: Musical Theatre
Minor:
Career Goals: Perform in New York and create my own work.
UROP Project:
Research_interests: Performing Arts, Music Therapy, Composition, Piano
Community Involvement: Children's Healthcare of Atlanta Talent Coordinator
Last Book: Crescent City by Sarah J. Maas
Favorite Meal: Chicken Tortellini Alfredo
---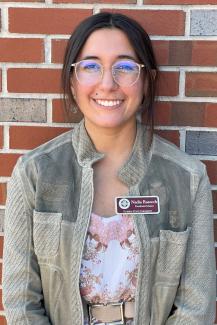 Nadia Rassech she/her
Hometown: Santa Cruz, California
Major: International Affairs
Minor:
Career Goals: Career in diplomacy
UROP Project:
Research_interests: German language, creative writing
Community Involvement: Tutoring in low income communities, participating in green initiatives and promoting more sustainable living within local communities
Last Book: Mansfield Park, Jane Austen
Favorite Meal: Sushi
---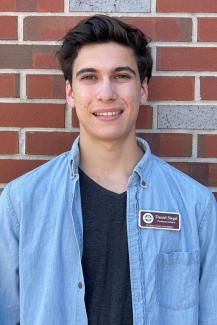 Daniel Siegel he/him
Hometown: Bethseda, MD
Major: English
Minor:
Career Goals: Editing, publishing, etc (something to do with books)
UROP Project:
Research_interests: Literature, environmental science
Community Involvement: A Wider Circle, Westmoreland Children's Center
Last Book: Witches Abroad
Favorite Meal: Sushi
---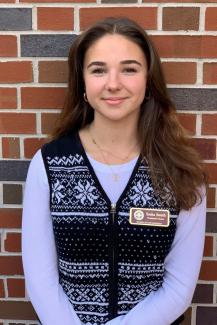 Sasha Smith she/her
Hometown: West Palm Beach, FL
Major: Exploratory
Minor:
Career Goals: I want to own and manage bed-and-breakfasts in Europe.
UROP Project:
Research_interests: I would love to conduct research on anything to do with human interest and humanities. Academically, I've always loved English and the arts.
Community Involvement: Peggy Adams Animal Rescue foster/volunteer, fundraising for my school's publication, participated in several beach clean-ups and summer camp counseling
Last Book: The Catcher in the Rye
Favorite Meal: sushi all day everyday
---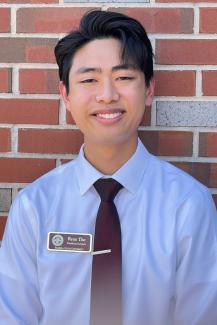 Ryan The he/him
Hometown: Canton, MI
Major: Cell/Molecular Neuroscience and Public Health
Minor:
Career Goals: Physician
UROP Project:
Research_interests: Biochem and music cognition research
Community Involvement: Beaumont Hospital Student Volunteer, Northridge Church Worship Leader
Last Book: "Atomic Habits," James Clear
Favorite Meal: Mom's cooking :)
---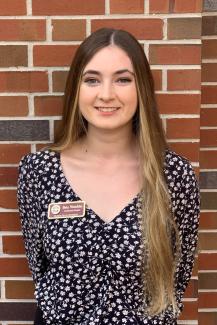 Bria Weisblat she/her
Hometown: Davie, FL
Major: Information Technology
Minor:
Career Goals: IT Executive at a Museum; STEM community outreach work
UROP Project:
Research_interests: Business; Social media influence; Women in STEM, Film
Community Involvement: Harvest drive; Kakes for Kids; Camp counselor for gifted youth; Science museum exhibit volunteer
Last Book: Lost Stars
Favorite Meal: Shrimp Tempura and Bubble Tea
---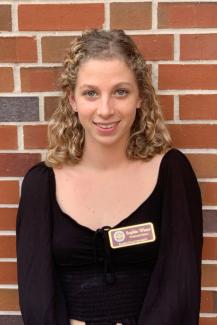 Sophie Winer she/her
Hometown: Sarasota, FL
Major: Political Science
Minor:
Career Goals: Something humanitarian
UROP Project:
Research_interests: Politics, psychology/ early childhood development, the history of revolutions
Community Involvement: Children First Preschool, Teen Court, Rustic Pathways Service Programs
Last Book: The More Beautiful World Our Hearts Know is Possible by Charles Einstein
Favorite Meal: Anything gluten free ;)
---