The Presidential Scholars program offers the premier undergraduate merit scholarship at Florida State University and invests in undergraduate students with extraordinary potential to be the transformational leaders of their generation. Through a specially designed four-year sequence of coursework, the community of Presidential Scholars will learn to be critical, collaborative, and innovative thinkers who use their talents to make meaningful contributions to society through service learning, leadership development, and impactful research. The program is open to high school seniors who are admitted into the Florida State University Honors Program. The program is highly competitive, open to all disciplines, and provides access to the best Florida State University has to offer our students. Students admitted to the Presidential Scholars program can take advantage of honors curricula and high-impact educational experiences such as: Study Abroad and Global Scholars, research and creative endeavors, service-learning projects, public service internships, and entrepreneurship development. This scholarship is made possible by a generous gift from Linda and Philip Lewis.
The total award package for Presidential Scholars is $38,000, plus an out-of-state tuition waiver (valued at $57,776 over four years). This includes:

$14,000 Presidential Scholarship distributed over four years
$12,000 Admissions Scholarship distributed over four years
$12,000 for educational enrichment opportunities including international experiences such as Study Abroad and Global Scholars, research and creative projects, service learning projects or public service, internships, and entrepreneurial development.

Support and guidance through the Honors Program, Center for Undergraduate Research and Academic Engagement and the Office of National Fellows.
Faculty mentoring, special advising, and leadership training.
Regular group meetings in the Honors, Scholars, and Fellows House for support, discussion, and peer interaction.
Living in the Honors residence, Landis Hall, for your first year and having immersive experiences in residential education.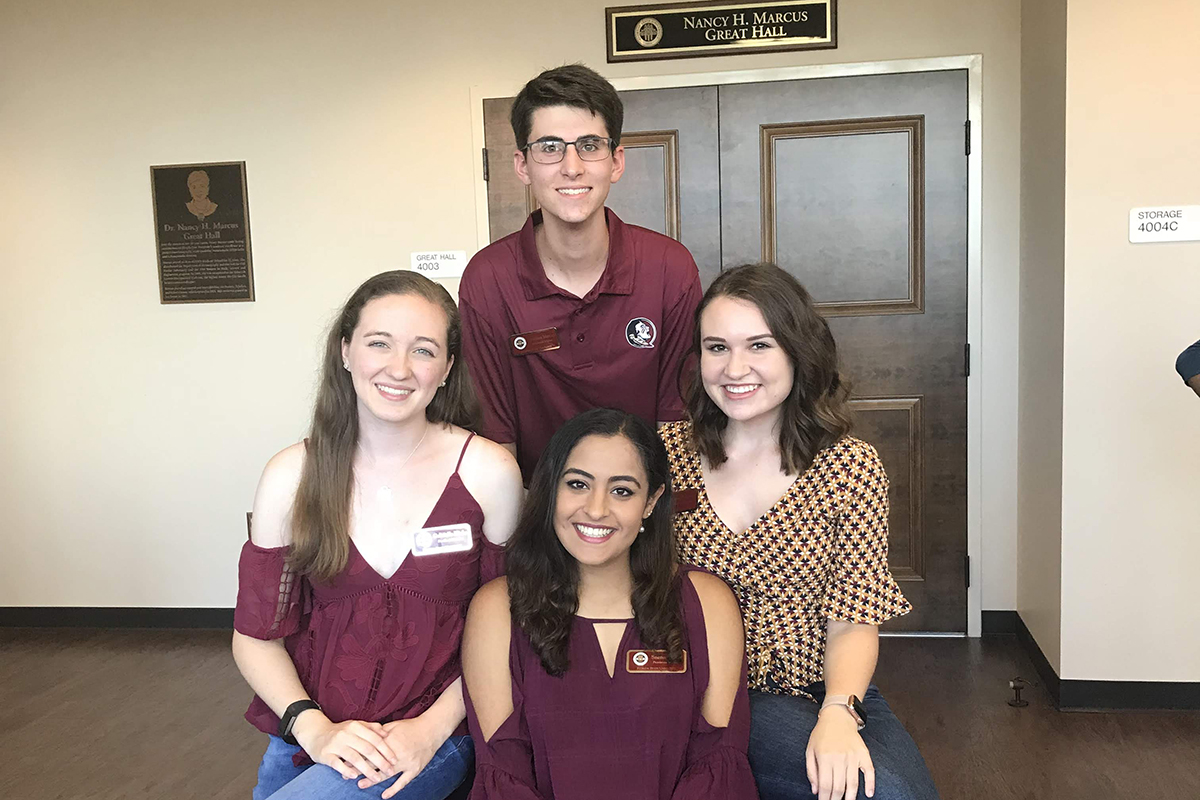 title-inside title-centered
2